According to the public relations service of the city akimat, in 2018 alone, more than 1 million tourists visited Almaty. The most visited places are Medeo high-altitude sports complex, Shymbulak ski resort, Kok tobe, Independence monument, Park named after Panfilov Guardsmen, Central Park of Culture and Leisure named after M. Gorky and Park of the first president. But what besides the memories any tourist takes with him? The correct answer is souvenirs.
Where to find
You will be surprised how the market of Almaty souvenirs is developed: they are sold on street shelves, in the above attractions and in large shopping centers. We will provide you with information about the top-stores of authentic souvenirs.
"Abyroy." Here you can find various souvenirs from fridge magnets and stationery with a Kazakh print to traditional leather lashes and luxurious national clothes. The store is successful both among Kazakhstanis and among foreign guests.
"Adeem-ai" This company is a leader in the souvenir market of Kazakhstan, aimed at reviving the ancient cultural heritage of the Kazakh people. A wide variety of souvenirs, comprehensive services, a favorable atmosphere, reasonable pricing, high quality and the introduction of new modern technologies are a distinctive feature of the chain of stores. Talented designers with many years of experience work on exclusive souvenirs and gifts. Here you can find symbolic gilded figurines, business accessories, domestic utensils with national murals, crystal products, paintings and musical instruments.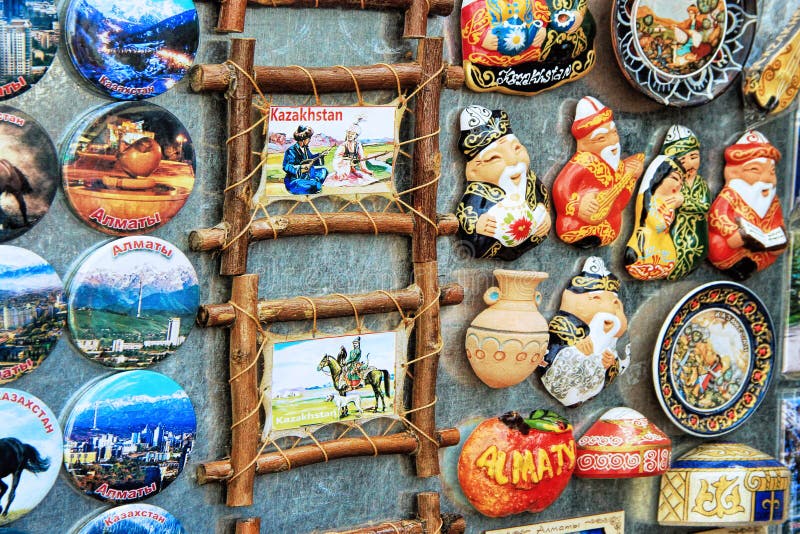 "Zadarim". An atmospheric store with a wide range of antique items and unique gift sets decorated in a national style. The company also offers wine and spirits with artistically designed labels in original gift and luxury packaging. In addition, Zadarim produces a children's series of products and exclusive gift baskets for corporate clients, and makes individual orders for companies wishing to order Private-Label products with their own logo or trademark. The choice is really big: there are caskets, panels, luxurious vases, watches, vintage tin cups, engraving paintings and much more.
«The Green Bazaar». This is a market with a 100-year history (period of privileged merchants of the XIX century, USSR) where everything is sold: from meat, spices and fruits to textiles and furniture. Here, everyone is always fervently traded, sellers vying to praise their goods and strive to treat customers; buyers, in turn, choose, communicate, in general, life is in full swing. And if you are tired or hungry when shopping, there is where to relax and where to drink tea and satisfy your hunger in the bazaar. The green bazaar admires the abundance of goods and the noisy-colorful atmosphere of the real East. And most importantly - you can please yourself and loved ones with colorful and exotic gifts.
"Experimentarium Concept Store." A store of unique products from designers in Kazakhstan will have to taste young creative people. Here you can buy clothes made from natural materials, leather products, pleasant interior items and original accessories made of metal and wood. But for what many loved this store so much - apples from felt. They look very realistic and even appetizing!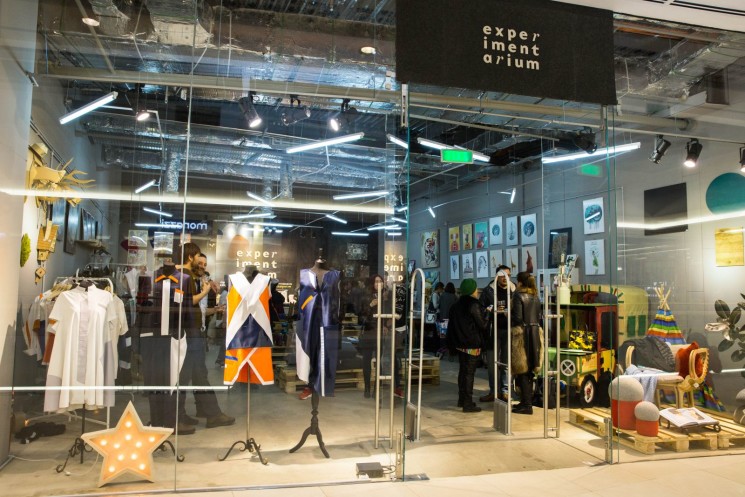 "Kanishka". A brand offering casual clothes, fur coats, accessories and leather bags with national mystic symbols at affordable prices. Things seem to be aimed at the so-called city nomads: it looks authentic and modern. In addition, the owners give a guarantee on all fur products. And if you liked a thing on the store's website, you can make an order by phone and try it on for free. If the item does not fit you in size, you can return it or replace it with another size.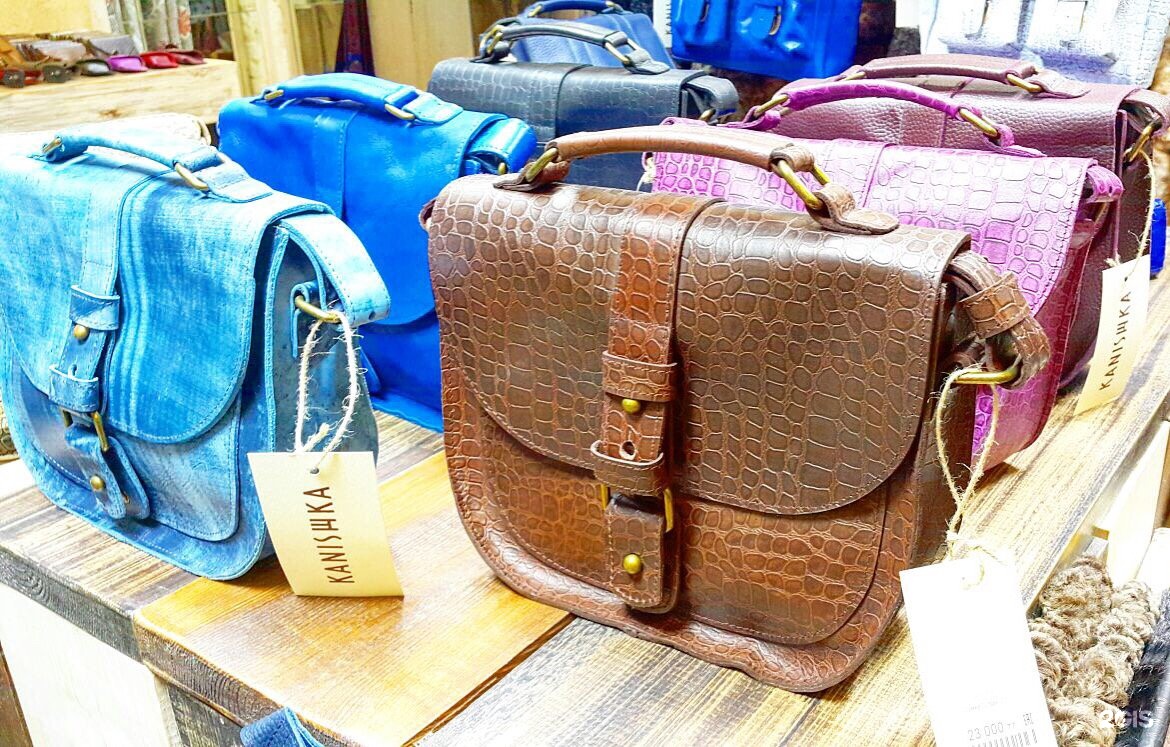 "Empire". Luxury brand, whose exclusive interior products adorn the offices of the Residence of the President of Kazakhstan "Akorda" in Nur-Sultan. Currently there are 22 thematic collections available, which include armor, men's and women's accessories, business accessories, games (chess and backgammon), books, tableware and decor items.
Last year, Empire, inspired by the Kazakh identity and culture of the Middle East, created the premium Empire Jewelry line, made in the best traditions of jewelry art. "Products are made of precious metals and decorated with precious stones. All elements of the products are selected in the energy balance according to the philosophy of interaction of the elements of nature, based on their internal essence."